2017 Students
Brandon Califar
Undergrad institute: Florida Gulf Coast University
B.S. Major: Biotechnology
Interests: Space biology, genome editing, and would enjoy learning about researching protein structure and function
Email: brandoncalifar@ufl.edu
---
Elizabeth Delgado
Undergrad institute: University of Nevada, Las Vegas
B.S. Major: Biology, Cell and Molecular concentration
Interests: Using research related to genetic engineering and personalized medicine to find potential protein and genetic therapies
Email: e.delgado@ufl.edu
---

Franjo IvankovicUndergrad institute: University of Florida
B.S. Major: Integrative Biology
B.A. Major: Anthropology
Certificate: Medical Anthropology
Interests: Mammalian development, epigenetic and RNA biology
Email: njofrica@ufl.edu
---
Addelynn Sagadevan
Undergrad institute: University of California, Los Angeles
Major: Microbiology, Immunology, and Molecular Genetics
Minor: Biomedical Research
Interests: Translational and regenerative medicine, with a bias toward stem cell biology, gene therapy and tissue engineering
Email: asagadevan@ufl.edu
---
2016 Students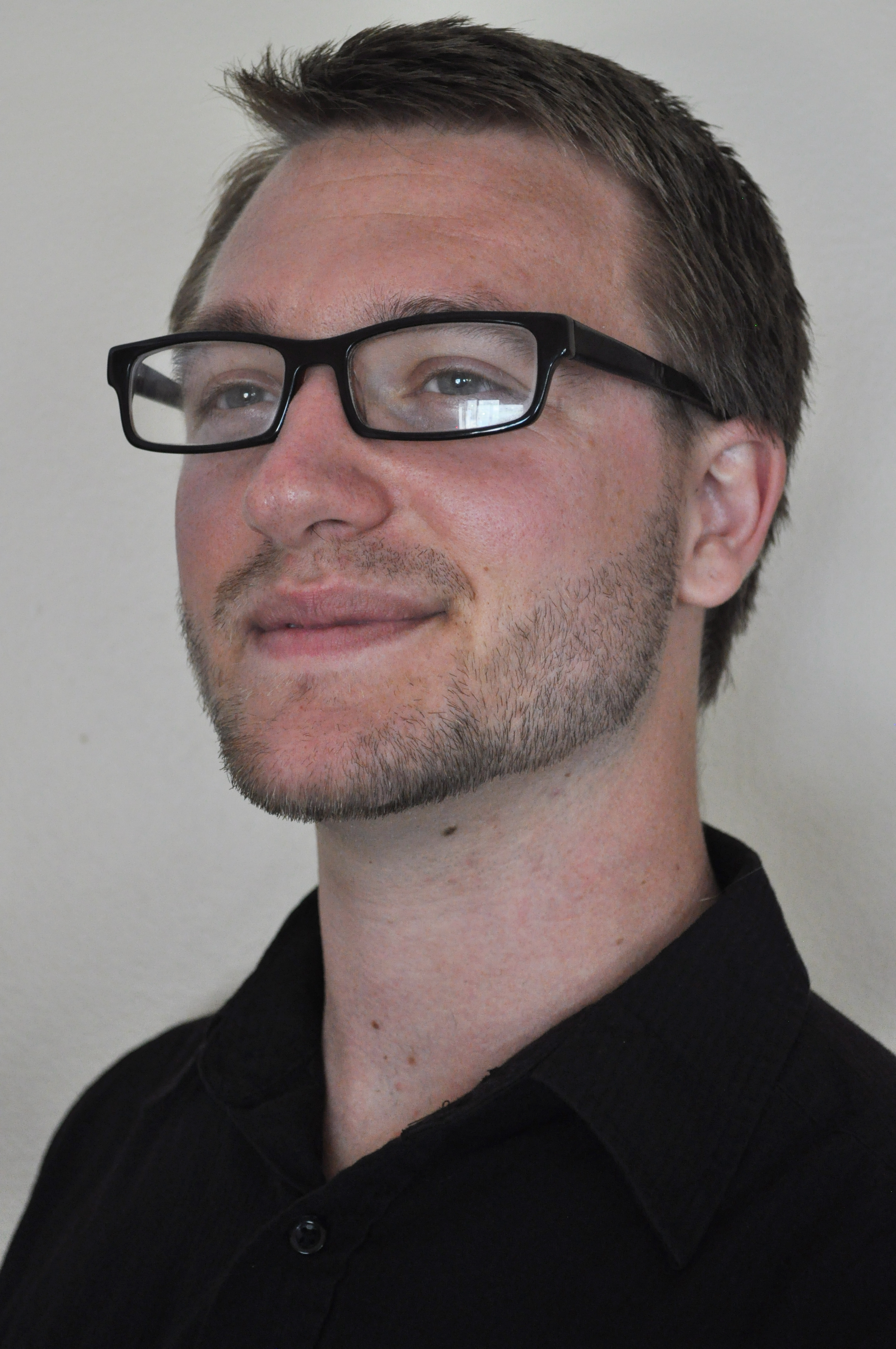 Luke Chandler
Undergrad institute: University of Central Florida
Major: Biology
Interests: Evolution, molecular genetics, epigenetics, factors of selection and speciation
Email: lukemchandler@ufl.edu

---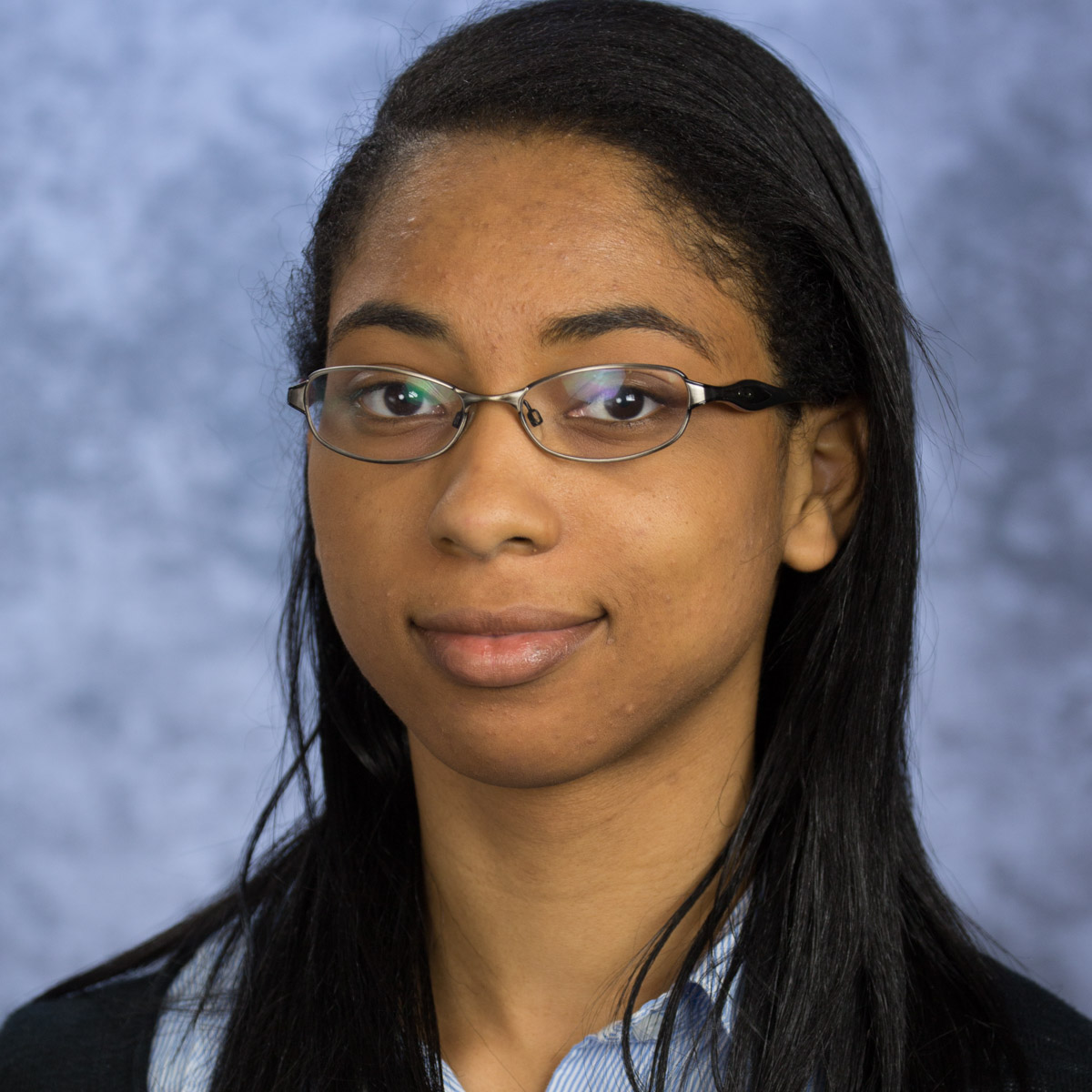 Leanne Dumeny
Undergrad institute: University of Florida
Major: Biochemistry & Molecular Biology
Interests: Personalized medicine in cardiovascular disease, translational research, pharmacogenomics and iPSCs
Email: ldumeny@ufl.edu

---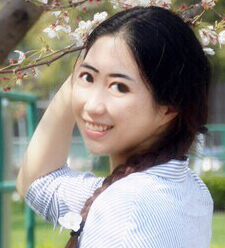 Yuan Hong
Undergrad institute: Fudan University, China
Major: Genetics & Genomics
Interests: Epigenetics, cancer biology, cell cycle regulatory pathways and fate decisions
Email: yuanhong@ufl.edu
---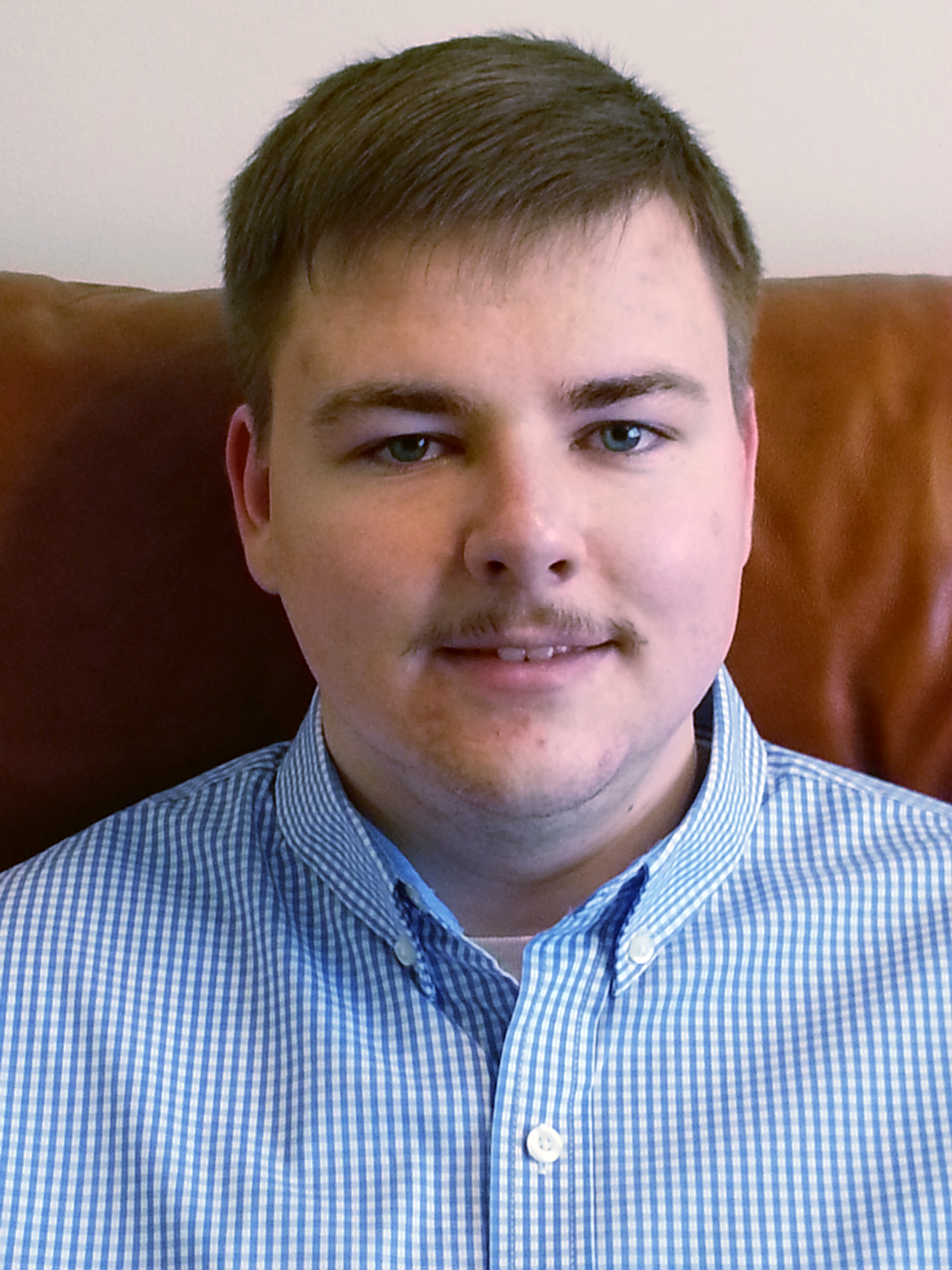 Tautvydas Shuipys
Undergrad institute: Loyola University Chicago
Major: Biology with Molecular Emphasis
Interests: Plant genetics, genetic engineering, biofuel production, evolution, microbial genetics and epigenetics
Email: tshuipys@ufl.edu

---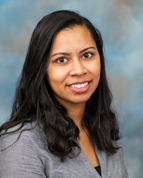 Tallyta Silva
Undergrad institute: B.A., Federal University of Lavras, Brazil
Major: Biology
Interests: Genomics, molecular genetics and plant breeding 
Email: tallyta@ufl.edu
---
2015 Students
Enrico Barrozo
Lab: David Bloom, Department of Molecular Genetics and Microbiology
Undergrad Institute: Augsburg College
Major: Biology
Interests: Human diseases caused by persistent viral infections or mutations within genomic DNA.
Awards: UF Graduate School Fellowship (formerly Alumni Fellowship), McKnight Doctoral
Fellowship
Email: ebarrozo@ufl.edu
---
Chandra Earl
Lab: Akito Kawahara and Rob Guralnick, Florida Museum of Natural History
Undergrad Institute: University of Florida
Major: Biotechnology
Minor: Bioinformatics
Interests: Bioinformatics, software development, species evolution, phylogenetics
Email: sunray1@ufl.edu
---
Hanling Guo
Undergrad Institute: Sichuan University, China
Major: Biology
Interests: Molecular genetics, gene regulation, synthetic biology
Email: hanlingguo@ufl.edu
---
Aishwarya Gurumurthy
Lab: Jorg Bungert, Department of Biochemistry & Molecular Biology
Undergrad Institute: Manipal University, India
Major: Biotechnology
Masters: Medical Biotechnology
Interests: Molecular and human disease genetics, gene regulation in cancer, long range
chromatin interactions.
Email: aishuguru@ufl.edu
---
Yuning Liu
Lab: Yuqing Li, Department of Neurology
Undergrad Institute: Beijing Forestry University, China
Major: Biotechnology
Interests: Diabetes, genomics, transcriptomics, proteomics, metabolomics.
Email: yuningliu@ufl.edu
---
Brittney Otero
McKnight Doctoral Fellow and Graduate Student Fellow
Lab: Edgardo Rodriguez, Department of Pharmacology & Therapeutics
Undergrad Institute: University of Florida
Major: Microbiology and cell science
Interests: Translational work on neurodegenerative, and neuromuscular diseases. Disease
pathology, mechanism, and possible therapeutics.
Honors and Awards: GSF, McKnight Fellowship
Email: brittotero@ufl.edu
---
Taylor Paisie
Lab: Marco Salemi, Department of Pathology, Immunology, and Laboratory Medicine
Undergrad Institute: Florida State University
Major: Biology
Minor: Chemistry and criminology
Interests: Infectious disease, viral genetics, gene vector therapy.
Email: tpaisie@ufl.edu
---
2014 Students
David A. Friedman
Lab: James Olmstead, Department of Horticultural Sciences
Undergrad Institute: Harriet L. Wilkes Honors College, Florida Atlantic University
Major: Pre-med
Interests: Working with microorganism such as yeast and E. coli, particularly in studying such things as diseases, genetic disorders, and aging; bioinformatics.
Email: dfried22@ufl.edu
---
Keon D. Wimberly
Lab: Keith Choe, Department of Biology
Undergrad Institute: Xavier University of Louisiana
Major: Biology
Graduate Institute: University of North Carolina at Chapel Hill School of Medicine
Interests: Gene Therapy, Bioinformatics, Drug Delivery, Molecular Genetics
Awards: UF Graduate School Fellowship (formerly Alumni Fellowship), McKnight Predoctoral Fellowship
Email: kwimberl1@ufl.edu
---
Kia C. Fuller
Lab: Connie Mulligan, Department of Anthropology
Undergrad Institute: Florida State University
Major: Biological Sciences
Minor: Chemistry
Interests: Genetics of disease, particularly the genetics of cancer
Email: kiacfuller1@ufl.edu
---
Wei Ni
Lab: Lizi Wu, Molecular Genetics & Microbiology
Undergrad Institute: Fujian Normal University, Fuzhou
Major: Biology Science
Graduate Institute: Fujian Normal University, Fuzhou
Major: Developmental Biology
Interests: Molecular biology of pathogen and antigenicity analysis of some candidate proteins; epigenetic alterations related to carcinogenesis, like DNA methylation, which can serve as the biomarker of cancer initiating and metastasis.
Email: weini@ufl.edu
---
2013 Students
Yong Shen
Lab: Jorg Bungert, Department of Biochemistry & Molecular Biology
Email: scientificsy@ufl.edu
Interest: My interest is to use statistics to analyze the high-throughput data from the medical fields and translate the findings into efficient therapeutic treatment, finally, to tackle the problems concerning with the public health. So I'm keen on medical genomics, pharmacogenomics, translational research and biostatistics.
---
Solaleh Khoramian Tusi
Lab: Laura Ranum, Center for NeuroGenetics
Email: s.tusi@ufl.edu
Favorite Courses: Advanced Genetics
Undergrad Institute: Tehran Tarbiat Moallem University
Major: Cellular and Molecular Biology
Interest: I am interested in using molecular biology to answer the fundamental questions, such as finding mechanisms controlling gene expression.  I'd like to work with stem cells or knock out models to find out the problems in different disorders such as cancer, etc. I think using basic science in translational research and finding treatment for genetic disorders is really interesting and demanded.
---
Dorianmarie Vargas-Franco
Lab: James Resnick, Department of Molecular Genetics & Microbiology
Email: dorian.vargas8@ufl.edu
Favorite Courses: Advanced Genetics and Bioinformatics
Undergrad Institute: University of Puerto Rico at Cayey
Major: Biology
Awards: The Bridge to the Doctorate Fellowship, McKnight Fellowship
Interest: I'm interested in Biomedical research with a focus in Developmental Genetics, specifically in epigenetics. My main focus is in genetics disorders and congenital diseases such as Angelman and Prader-Willi Syndromes.
---
2012 Students
Terry Felderhoff
Lab: Wilfred Vermerris, Department of Microbiology & Cell Science
Email: felderhoff@ufl.edu
Favorite courses: PCB 5065 Advanced Genetics
Undergrad Institute: BS: Texas A&M University
Major: Horticulture
Masters: Texas A&M University
Major: Plant Breeding
Interest: Plant genetics and breeding
---
Lara Ianov
Lab: Thomas Foster, Department of Neuroscience
Email: lianov@ufl.edu
Favorite courses: Advanced Genetics
Undergrad Institute: BS: University of Arkansas at Little Rock
Major: Molecular Biology
Minor: Biotechnology
Interest: Next generation sequencing, bioinformatics and epigenetics
---
Lana McMillan
Lab: Julie Maupin-Furlow, Department of Microbiology & Cell Science
Email: lmcmillan@ufl.edu
Favorite courses: PCB 5065 Advanced Genetics
Undergrad Institute: BS: University of Missouri
Major: Biochemistry
Interest: Molecular genetics, Genomics, Gene expression
---
Ana Caroline Costa Sá
Lab: Julie Johnson, College of Pharmacy
Email: carolsa@ufl.edu
Favorite courses: Genomics and Bioinformatics
Undergrad Institute: University of Brasilia
Masters: Oswaldo Cruz Foundation, Rio de Janeiro, Brazil
Major: Parasitology
Interest: Virology, Phylogenetics, Virus Molecular Evolution, Bioinformatics, Genomics
---
2011 Students
Heather Rose Kates
Lab: Soltis Lab, Department of Biology
Email: hkates@ufl.edu
Favorite courses: Bioinformatics
Undergrad Institute: B.A., Oberlin College
Major: Bioinformatics
Interest: Phylogenetics, phylogenomics, evolutionary genetics, plant evolution under domestication, population genetics